Who will be your best friend, your first love, your entertainer when spending holidays abroad? It's the cruise. You will be snapped from the monotonous routine that you would have usually experienced on a land based holiday.
Best vacation value to cling upon!
USP of a cruise– Your fare includes accommodations
, multi-cuisine meals throughout the day including a 4-course sit-down dinner every evening, entertainment, 24-hour room service, and an endless array of activities, including  Discovery at Sea programs like  kids craft, Stargazing, Cooking demonstrations, painting classes, bingo, and competitions and more! You also have endless sporting activities, including bowling, the state of the art, golf, swimming pools, and gyms.
Will you ever get such awe striking services on land based holidays? Probably not!
When do you have to bear the additional cost?
Your only extra expenses will be drinks, spa services, specialty restaurants, optional shore excursions, and any other optional incidentals you may choose to purchase while onboard or ashore.
A quick difference between Cruise Vs Land-based hotels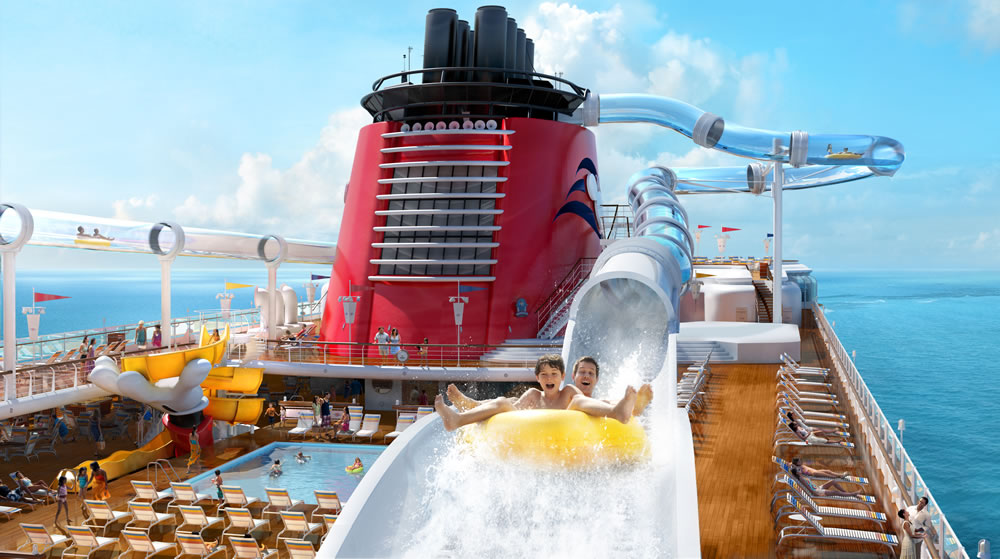 | | | |
| --- | --- | --- |
| | Cruise Ship | Hotels and aircraft/other conveyance |
| The movement | Reach the port of embankment and hand over your luggage at the checkpoint. That's it! Get back your baggage after disembarking. | Your initial check-in and final check-out include dragging the baggage, pack/unpack, change several hotels, pay for the taxi and shed humongous amount that goes out of notice. |
| Your daily meals | Ever meal is included here. Breakfast, lunch, dinner and snacks are absolutely free of cost. Even when you are out for an excursion, you may pack the meal from the buffet. | You need to manage every meal on your own. Finding a good restaurant requires time and money. |
| Visas | Required only for the place of embarking, which is usually the same as the port of disembarking. | Visa is required for every country. |
| | Your boredom is reduced to zero when you are on a cruise. Every night is filled with joy as you come across night pubs, musical performances, and much more free cost. | You need to plan out every time you wish to indulge in any sort of entertainment. Usually, the cost remains high. Also, after a tiring journey, you would be in no position to move out of the hotel in the night. |
| Fun activities | Days will be filled with activities like bingo, painting, cooking classes, iPhone usage classes, etc. | Oops! Hotel environment is not as a cruise. |
| Photography | Professional photographers will keep taking your photos and these will be displayed for you. It is up to you if you want to purchase it. | No such service. |
| Local, state and occupancy taxes on all Food & Beverage | No | Yes |
| On-premise medical services available 24-hours | Yes | No |
| Complimentary health & fitness club | Be it gym, walking tracks on the top  deck or swimming pool, a cruise has got  everything available for you. | Many of the hotels offer  fitness club, but you might just be tired hitting the gym after a daylong outing. |