Here we present you some questions and answers that most of the mobile phone users fret about. Be it the constant hanging of your phone or the upgradations problem, here are the solutions. Take a look and try it at home before you pay hundreds of dollars at the repairing shop.
Question- I am using an iPad Mini since two years. Recently, I have upgraded to the latest version but the device has suddenly become slow. When I work with several tabs on Chrome it becomes irksome. Also, the games that used to run smoothly are now hanging a lot. What is the way out?
Answer- This is a common problem that most of the Apple users complain about. Older Apple devices tend to get slow if you don't do maintenance.
It is very important that you use Safari instead of Chrome because Apple's own browser will work much better than other browsers. Secondly, you need to get rid of all the apps that you do not use. Even if you are a new iPhone or iPad user, you should delete all the redundant apps. You would know how many apps accumulate over time and how rarely they are used.
You need to go to the  Settings-General-Storage iCloud Usage- Manage Storage (Under storage). Now you need to see which apps are take up most of the space. You may do this by tapping an app to view its contents. If you feel that you no longer want to use the app the simply delete it.
Once you clear the unwanted apps, press the Home button and the power switch together. Release both the buttons to let the iPad start up. After this, your tablet will run faster than before. A few more tweaks that you can do is by going to Settings-General-Background App Refresh and turn off the Background App Refresh.
You may also clear all your browsing history and Website Data to make your iPad run faster.
Question- I have a Microsoft Lumia 640 phone and I am unable to record calls. The phone came with Windows 8 but ever since I have upgraded to Windows 10 I cannot record calls.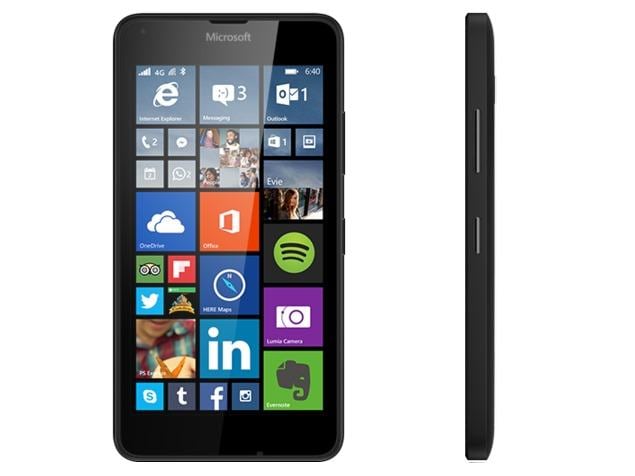 Answer- Microsoft has added support for voice call recording with Windows 10 mobile. However, it is not enabled by default. You need to turn it on manually.
You need to go to Settings-System-Phone. Under the Default apps section, choose the app you want to use to manage the recorded phone calls. You will see the Recorded Calls in the phone app menu at the bottom as an option. Here you will find the list of all the recorded calls.
Question- I have a four-year-old Sony Vaio that had come with Windows 7 pre-installed. I recently upgraded it to Windows 10. Whenever I try to connect to the router using Digisol's Wireless Adapter DG-WN 3150NU, I get a blue screen with an error message.
Answer- It is possible that the driver of your wireless adapter is either not functioning or corrupted. You need to try to uninstall and reinstall the wireless driver.
Open the Control Panel and click on Device Manager. Right click on the name of the device and select the uninstall option. You need to restart your laptop now and Windows will try to reinstall the driver. If this doesn't happen then you have to connect your laptop to the internet. You may use a wired connection if that is required. Open Device Manager again and expand one of the categories to find the name of your device. Now right-click on it and select Update Driver Software.
Question- I am not getting Living Images on my Microsoft Lumia 950.
Answer- If you take a photo of someone waving his arms, you will see a bit of that movement in the Living Image. This is one of the best features of the Lumia 950.
You need to make sure that your phone has the latest version of Windows 10. You can check this by opening Settings and Phone Update. Go to the Background Apps through the Privacy setting and make sure the following apps are on-
Microsoft Photos and Widows Camera
Lumia Motion Data
Lumia Creative Studio
Ensure that the Living Images are turned on in the Camera app settings.