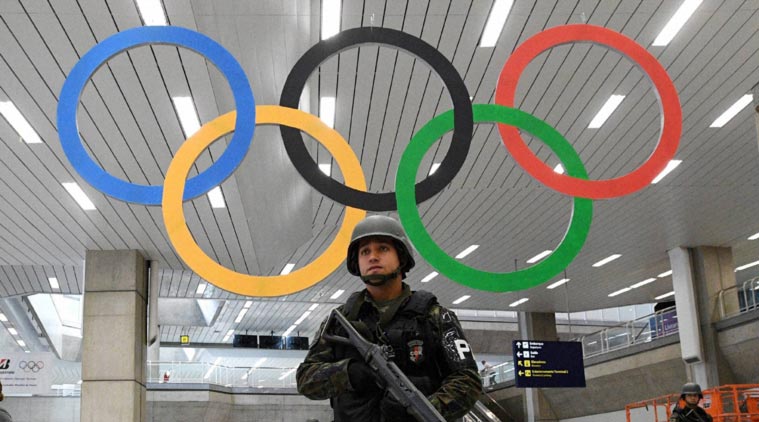 The Rio 2016 is just knocking the door when it fears of potential attack. This fear has prompted a boost in the security so that everything remains under control.
Brazil brings in military and police to handle the Olympic security.
The fear of lone-wolf attack has led Rio de Janeiro police to boost their presence to almost 14,000 officers. This brings the total number of the security guards patrolling the Olympic venues to about 85,000 civic and military police and also, the army and the navy.
The Copacabana Beach, which will host Olympic Beach Volleyball, also has armed officers everywhere.
The presence of the security might remove the fears among athletes, but concerns remain on how Brazil is prepared this time to deal with such a scenario.
It is reported that last week, the Brazilian Government dismissed the firm that was hired to supply security screening for the Games. This happened because the company had hired only a fraction of the thousands of screeners.
Maria Emilia, a resident of Rio says, "We never have before, and I've never seen so much security, we aren't used to it". She is tensed about Brazil becoming the target.
Brazil is usually not a target country. However, there has been a recent chatter online in Portuguese associated with Islamic State.
The security has been boosted because of certain things that took place in Brazil late last month. Police arrested a dozen of people who are suspected of plotting an attack during the games. No matter how ill-framed the plot was, it definitely kicked security to higher levels.
It was shocking to know that many locals do not trust the police.
Dr. David Murakami Wood, research chair in surveillance studies at Queen's University says, "In the course of various wars with drug lords, especially in the poorer neighborhoods, police acquired a reputation for killing people who they regard as suspects. "It's not something that makes people feel safer, having larger than normal numbers of police on the ground in the city."
"The police have acquired a certain set of tactics to deal with local violence from drug gangs. "This is really not the kinds of tactical knowledge you need to police a major event like the Olympics," Wood further commented.