Daisy Coleman attempts suicide after taunting remarks on twitter
[caption id="attachment_77381" align="aligncenter" width="650"]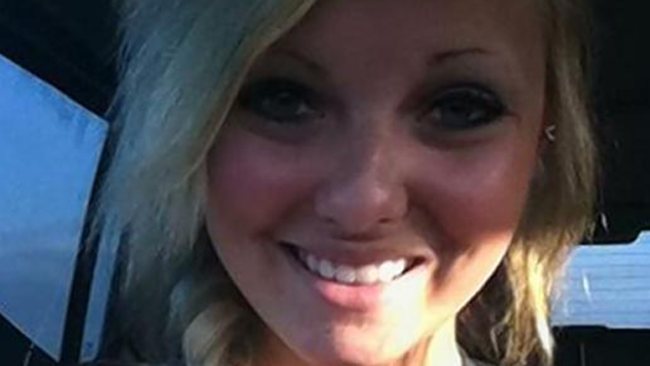 Daisy Coleman attempts suicide[/caption]Maryville Rape Case Victim Attempts Suicide

Maryville, Missouri - Daisy Coleman, the rape victim in this provincial town of 12,000 people in Northwestern Missouri, has attempted suicide following taunting remarks from people on Twitter. Her mother Melinda confirmed that her daughter attempted to take her life this past Saturday. Daisy is currently being treated in the Kansas City Children's Psychiatric Hospital. Her condition was reported as stable as of Monday morning.
Daisy Coleman's already troubled mind came under further turmoil once she revealed that a 17-year-old boy from her high school raped her after getting her intoxicated at a party. Quite likely Ms. Coleman was expecting to receive support, but what she got was excoriation from a community unwilling to deal the rape allegation.
Dr. Melinda Coleman told The Daily Mail her daughter checked Facebook after the party, and saw that some girls who had been her friends "decided to write something saying "you're a fake and a phoney," "you wanted it" and "you're a slut" because she went to the party."
"She has been through so much and she has done so little," Dr. Coleman told the Mail. "All the other kids are out partying and doing all this stuff and she isn't, she's at home with me all the time. The second they see her at a party for five minutes drinking a Redbull it's all over Facebook and they're tearing her to smithereens."
https://twitter.com/YourAnonCentral/statuses/420465021005488130
As recently as this past October, she posted a heartbroken message that people referred to her as being morally loose in regards to the rape. This is the classic provincial attitude that rape victims are to blame to the act of violence on themselves or that in some cases they actually wanted the physical attention. She also said that people had encouraged her to take her own life, which she acknowledged attempting twice. If correct, Saturday's incident marks the third attempt she's made to end her life.
On The Web:
Daisy Coleman, Teen At Center Of Maryville Rape Case, Hospitalized After Apparent Suicide Attempt
http://www.huffingtonpost.com/2014/01/07/daisy-coleman-hospitalized-suicide-attempt_n_4554341.html