Jennifer Aniston Big Mac Mishap: "My Body Did Not React Well"
[caption id="attachment_67523" align="aligncenter" width="467"]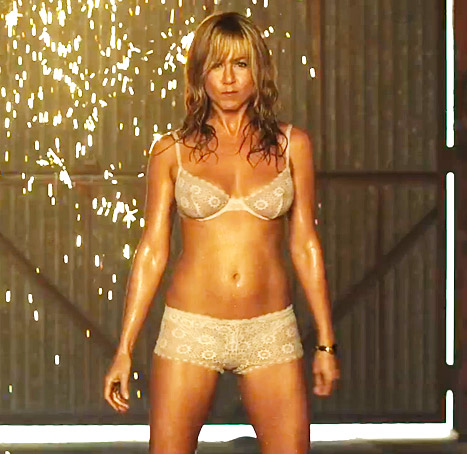 jennifer aniston big mac[/caption]Jennifer Aniston Reacts Badly to Eating Big Mac

Don't expect McDonald's corporation to hire actress Jennifer Aniston as their spokesperson anytime soon. Aniston recently characterized consuming a Big Mac as "putting gasoline in a purified system."
Aniston, who is currently the advertising cover girl for Aveeno skincare, recounts that she and boyfriend Justin Theroux had no other choice but McDonald's fast food during a recent road trip. Aniston opted for one of the most popular menu offerings, a Big Mac, but said her body reacted very negatively to the calorie-loaded fare.
She said she felt sick to her stomach immediately after eating the sandwich and says that the Big Mac was obviously too much for her stomach to handle after her regular diet of low-fat organic and natural foods. Aniston says she believes that fast food consumption is as bad as stress when it comes to influencing the appearance of her skin.
The former star of "Friends" says she is constantly pestering her own friends with reminders to keep their bodies well hydrated. Her prescription for a younger-looking appearance is plenty of glasses of water every day, along with a good night's sleep, regular exercise and consuming dietary choices that are clean and healthy and don't in any way resemble a McDonald's Big Mac.
On The Web:
Jennifer Aniston Reacts Badly to Eating Big Mac
http://abcnews.go.com/blogs/entertainment/2013/07/jennifer-aniston-compares-eating-a-big-mac-to-putting-gasoline-in-a-purified-system/