Amanda Bynes bikini: Bynes Hits The Beach In Tiny Bikini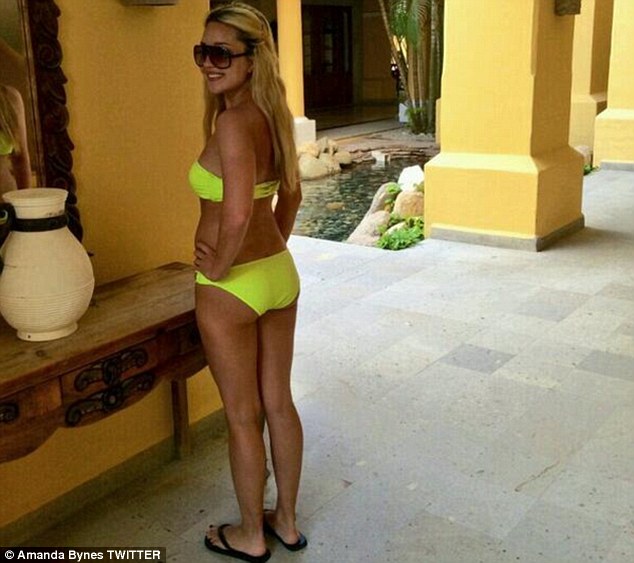 [caption id="attachment_82580" align="aligncenter" width="634"]
Amanda Bynes bikini: Bynes Hits The Beach In Tiny Bikini[/caption]
Amanda Bynes Little Green Bikini

Those who have been following Amanda Bynes know that her frequent trips to the gym were going to pay off sooner or later. Her quest to tone up her body began after New Year's, and her rejuvenating stay at the Miracles Fitness Retreat has paid off. That week at the Utah spa must have done some good, or at least gave her a push in the right direction. Bynes was spotted in Cabo San Lucas, Mexico last week sporting a little green bikini.
Bynes 28th birthday was on Thursday. A photo taken on Wednesday proves she was already in the partying mode. The blond beauty didn't seem a bit ashamed as she showed off a new and improved well-toned body. The trip was with her beloved parents, Rick and Lynn Bynes. Though there has definitely been some weight loss and toning going on, she appeared healthy and most of all, happy. The low key day was spent with family soaking up the sun.
"Thank you everyone for all the birthday wishes," the fashion student tweeted on Saturday.
Many of Bynes fans are happy to see her doing so well. After a brief psychiatric hold in 2013, it appeared the star was losing her grip on reality. She's most famous for her role in "She's The Man." Since the psychiatric incident, Bynes has gone back to school. In fact, she just completed her first quarter to be a fashion designer. At FIDM's Orange County campus, she is one of the aspiring student designers who are ready to take the world by storm.
When questioned about the status of Bynes and her health, the family attorney told E! News that she was doing well. Attorney Tamar Arminak has high hopes for her and her career in fashion. She has plans to go on to do more classes and eventually find a job as a designer. Not interested in acting right now, Bynes is focusing on her desires for a job that makes her happy, designing clothes.
[caption id="attachment_82581" align="aligncenter" width="634"]
Amanda Bynes bikini: Bynes Hits The Beach In Tiny Bikini[/caption]
Bynes first began acting in commercials at the age of 7 and quickly gained fame when she became one of the stars of Nickelodeon's comedy show "All That." She then starred in Nickelodeon's "The Amanda Show" from 1999-2002. Since then, her acting career has waned, and her last major role was in 2010's "Easy A." Before that she appeared in films like "What a Girl Wants" and "Hairspray."
https://twitter.com/amandabynes/statuses/452648030651445248
References:
Amanda Bynes bikini
http://search.yahoo.com/search?fr=mcafee&type=A011US0&p=Amanda+Bynes+bikini
Amanda Bynes bikini: Amanda Bynes Shares Bikini Pics on Twitter, Thanks Fans for Birthday Wishes
http://ca.eonline.com/news/528885/amanda-bynes-shares-bikini-pics-on-twitter-thanks-fans-for-birthday-wishes