brenda gold, bengals cheerleader hopeful at 54-years-old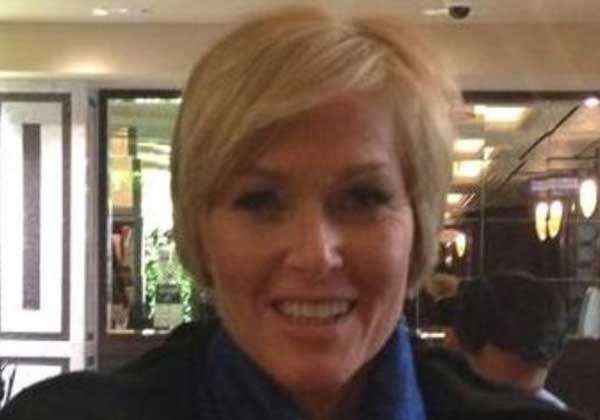 [caption id="attachment_80645" align="alignleft" width="620"]
Brenda Gold (left) with children Matt and Jenny Gold. Brenda Gold is 54 and trying out for the Cincinnati Bengals cheerleading squad.
[/caption]54-year-old Vies for a Shot at Being an NFL Cheerleader

Cincinnati, Ohio - Brenda Gold is a very attractive woman at age 54 and likely has been one her entire adult life.
The blond haired blue-eyed woman is known by her 28-year-old son Matt as someone who puts forth her whole effort when she sets her mind on a goal. While he admits he doesn't know what possessed her to attempt to become a Ben-Gal or cheerleader for the Cincinnati Bengals, he says it may simply have been her watching the younger cheerleaders and realizing she can do that as well despite her age.
Thus far, the entire quest is still in the fantasy stage, but Mrs. Gold has signed up for ten dance lessons and intends to show up for special workshops for prospective Bengal cheerleaders. She notes that she's not concerned with her physical strength and endurance, but rather her physical beauty.
Well, it is unquestionable that she is a striking beauty, but so are the other women vying for the job. If Mrs. Gold intends to wow the judges who would offer her the position, she'll need more than her good looks. Otherwise, she'll be as graceful on the field as Jerry Springer was on the dance floor of the show "Dancing with the Stars" several years ago.
[caption id="attachment_80644" align="alignleft" width="600"]
USA TODAY via The Indianapolis Star
Brenda Gold, 54, a Cincinnati school teacher recently received a makeover on Live with Kelly and Michael. She will try out for the Bengals cheerleading squad in May.brenda gold bengals [/caption]
Source:
brenda gold bengals: 54 is a cougar, but a Bengals NFL cheerleader?
http://www.indystar.com/story/life/2014/02/27/54-year-old-trying-out-for-nfl-squad/5872299/
brenda gold bengals
http://bleacherreport.com/articles/1978572-brenda-gold-54-year-old-aspiring-bengals-cheerleader-is-an-inspiration
Dolphins protect Adam Walker from shark: Swimmer Gets Escort From Dolphins (PHOTO)